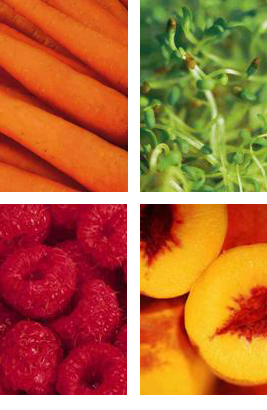 NUTRITION COUNSELING

Are you confused about what foods to eat? Have you tried a number of diets all proclaiming to hold the universal truth to good health only to gain weight and feel more confused after the diet? Welcome to Whole Health, where I will demystify nutrition to find the right foods that work for your unique lifestyle! Whether you goal is to lose, gain or maintain your weight, eat in a way that keeps you energized, provide your body with the nutrition it needs to fight off disease and be healthy, or to look and feel great, we will turn your goals into reality. Whole Health acknowledges that each individual is unique and no one diet works for everyone. I will create a customized nutrition program based on your individual needs and establish a style of eating that fits seamlessly into your daily life.
By incorporating new, healthy and delicious foods into your life, we will create life-long changes to lead you to your best health. By choosing fresh, satisfying foods that provide your body with the nutrients it needs for optimal digestion, you will reverse the national trend of being overfed and undernourished. I work with my clients to create a plan that is free of denial and easy to implement, identifying potential hurdles and establishing techniques to overcome them. Ultimately, your program will help you create a happy and healthy life!
Your nutrition program can address:
weight loss
fatigue
stress/ anxiety
anti-aging
detoxing
acne and other skin conditions
insomnia
fertility and safe pregnancy
women's health
digestion
Your Program includes...
Two, one-hour sessions per month
E-mail support between sessions
Handouts and other materials
Food samples and self-care products
A monthly newsletter
Contact me today to schedule your consultation.